Issues around reproductive health have continued to increase in level and low libido is just one of them.
A low libido or sexual performance could be caused by different things. It could be stress, smoking, excessive alcohol intake, use of drug, poor blood supply in the male organ and more.
In some who have low libido, it could be described as Erectile Dysfunction (ED).
Sadly, ED can have damaging effects on a man's quality of life.
Also, most patients have symptoms of depression and anxiety related to sexual performance.
Unfortunately, these symptoms, in turn, affect his partner's sexual experience. It also affects a couple's quality of life.
Basically, the first part of treatment for this condition is lifestyle adjustment.
Highly recommended are reduction in the intake of alcohol, elimination of cigarette smoking and other adjustments.
Interestingly also, a 2016 study emphasised the role of exercise in addressing ED issues.
The Role Of Exercise
The research says available data support the recommendation that adults should do 30 minutes of moderate-intensity aerobic activity most days of the week.
Also, the researchers stressed that mild alcohol consumption might improve erectile function by reducing anxiety.
However, chronic use or alcohol abuse can have lasting effects on the liver.
According to the research, this could lead to low levels of testosterone and increased levels of oestrogen.
Sadly, both low levels of testosterone and increased levels of oestrogen can contribute to ED.
Fortunately, however, there are fruits that can boost libido and you can find most of them at Prince Ebeano Supermarket outlets in Abuja and Lagos.
1.       Berries Are Libido Boosters
Berries are very high in flavonoids and a study quoted by WebMD indicated the role that this component play in boosting libido.
Earlier, we highlighted that the blood supply to the male organ could be a cause of the dysfunction.
Flavonoids can improve the flow of blood in the body.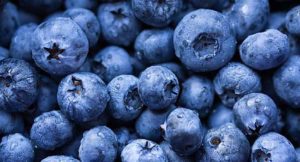 Also, clinical trial have showed that men who had fruits with flavonoids added to their diet over a period are less likely to experience erectile dysfunction.
Berries are some of the fruits that we have in stock in our outlets and they are good for sexual function.
2.      Orange
This is a fruit in the citrus family and it is rich in vitamin C.
Vitamin C is one of the vitamins that our body needs for better performance.
It helps synthesise sex and fertility hormones like androgen, estrogen and progesterone. It also helps you get aroused. This one is great for both men and women.
Also, citrus fruits are rich in flavonoids.
These are group of pigments contained in plants which are responsible for flower and fruit colouration.
4.      Grapes
Grape is also of the citrus family and it also contains vitamin C and flavonoids. You should add it to your diet.
5.      Pomegranate
According to a study by researchers from Queen Margaret University in Edinburgh, 58 volunteers drank daily glasses of pomegranate juice for 2 weeks.
After the period, testosterone levels in both men and women had "significantly increased".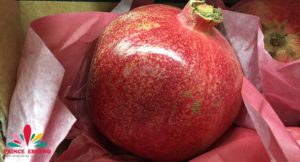 For men, this led to more facial hair, a deep voice and greater sexual urges.
Women, who produce testosterone in ovaries and adrenal glands, had stronger bone and muscle and a heightened sex drive.
6.      Apples Boost Libido
Unfortunately, apple is one of those fruits that get less attention when issues of sexual function and libido are mentioned.
Women who would love to increase lubrication and sexual function, should add some apples to their cart.
Each time you shop, here is just a good reason to add apple to your list.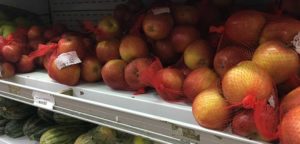 A publication quoted a recent study on over 700 Italian women as concluding that eating more apples apparently increased the research participants' lubrication and sexual function, enhancing the overall sexual experience.
According to the Express, the women were asked to eat at least one apple a day.
They were then asked to answer the Female Sexual Function Index (FSFI).
At the end, eating apples was linked with higher FSFI scores, suggesting it increased their sexual pleasure.
Here is a reason it works.
Just like citrus fruits and others, apples are a rich source of various phytochemicals including flavonoids –  catechins, flavanols, and quercetin.
PATIENT EXPRESSES JOY OVER PRINCE EBEANO MOTHER AND CHILD UNIT AT AKODO
Falsified medications are putting the whole world at risk