Anti-ageing foods are increasingly becoming more popular and majority of them are just near you.
We know you would love to look younger.
But we also know that you may not be aware of what you need to achieve this desire.
Organic and natural anti-ageing food items are just at the shelves of our outlets in Lagos and Abuja.
Interestingly, researches abound on these anti-ageing food items. They work.
Meanwhile, from the beginning of things till now, good foods abound for man to eat.
Science has identified some components of fruits, vegetables and even grains that are healthy for you.
Basically, there are some that would make you look younger, with an amazing skin.
Those nutrients are what we will identify in this article. We will go further to mention the anti-ageing foods that contain these nutrients.
However, you will have to make the choice to add them to your diet to reap the health benefits.
Many of the foods which contain, phytochemicals, anthocyanin, flavonoid, vitamin C, punicalagins, antioxidants, beta-carotene are great for your skin.
Other components are fatty acids, vitamins K, C, E, and A B vitamins, potassium, folate, lutein and calcium.
Some of these components are also referred as anti-oxidants. Others, when broken down in the body, becomes vitamin A or other helpful nutrients.
1.      Blueberries
They are rich in phytochemicals, including abundant anthocyanin pigments.
Anthocyanins belong to the flavonoid group of polyphenolic compounds, which are responsible for the red and blue colors of plant organs such as fruits, flowers, and leaves.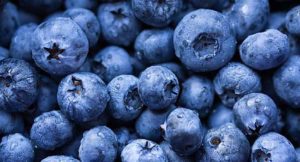 These components are great antioxidants and they help protect the skin from damage due to the sun, stress, and pollution.
For instance, what they do is to moderate the inflammatory response and prevent collagen loss.
2.      Pawpaw (Papaya)
Pawpaw contains vitamins A, C, K, and E.
It also has calcium, potassium, magnesium, phosphorus and B vitamins.
These antioxidants, vitamins, and minerals help to improve skin elasticity and minimise the appearance of fine lines and wrinkles.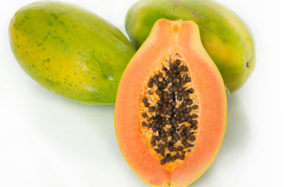 According to a 2012 study, Carica papaya fruit aqueous extract (CPF, Caricaceae) could ameliorate acrylamide induced oxidative stress in rat specimen.
This makes it an anti-ageing food.
Stress has been identified as one of the major causes of a fast aging process.
3.      Pomegranate
This fruit contains a compound called Punicalagins.
These are large molecules that are very potent anti-oxidants.
They can be metabolised into other compounds that also have anti-oxidant capabilities.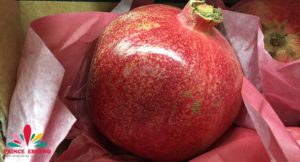 Pomegranate is rich in vitamin C and this combined with the anti-oxidants may protect your body from free radical damage.
They also reduce the levels of inflammation in your system.
Pomegranate is always available on our fruit shelf.
4.      Broccoli
This is one of the cruciferous vegetables that are with high health benefits for humans.
Broccoli is rich in vitamins C and K, a variety of antioxidants, fiber, folate, lutein and calcium.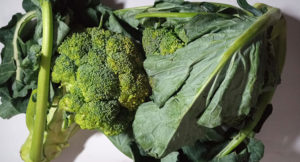 Therefore, the vitamin C component helps in the production of collagen. This is the main protein in skin that gives it strength and elasticity.
5.      Nuts
There are different nuts that are available for you to keep you healthy and strong while your skin glows.
Many nuts contain vitamin E, which helps repair skin tissue and retain skin moisture. Vitamin E also helps protect the skin from damaging Ultraviolet rays.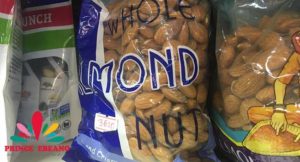 For instance, you may have noticed that creams with vitamin E are considered very good for your skin.
However, beauty, they say, comes from inside out. This means that the vitamin E that comes from the food you eat will be more active than the one you rub on your body.
6.     Avocado
This is another fruit that we shelf that has anti-ageing property and very great for your skin.
Avocado is rich in vitamins K, C, E, and A and it also contains B vitamins.
Also, potassium is present in the fruit.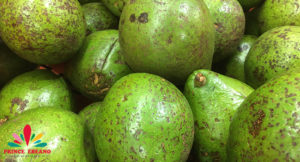 For your skin to remain fresh and young without wrinkles, there must be a way of shedding dead skin.
Vitamin A is good in performing this function that will leave your skin glowing. This vitamin is abundant in avocado.
---
---
7.      Sweet Potatoes Are Anti-aging
Our Village Market houses this one for you and every Saturday is unique one for shoppers.
Organically-grown sweet potatoes are available and they help you stay young and fresh.
Have you ever wondered where the yellow colour of sweet potatoes come from?
It is as a result of an antioxidant called beta-carotene that is present in sweet potatoes.
This is an anti-ageing agent also derived from vitamin A in this root vegetable. It is also rich in vitamin E and C which also protect your skin.
These vitamins also keep free radicals away, making your skin radiant.
Kindly share this article with your friends and loved ones to help them know what to eat to improve the state of their skin. 
OUR SOCIAL SERVICE AT IBEJU LEKKI HOSPITAL
Top six point to consider your before going for drugs online purchase